Help your agents resolve tickets
faster
Respond to ticket requests in half the time with
accurate AI-drafted responses
Responses are entirely based on your content, macros, and past ticket responses. RightPage's control center provides precise control over dozens of settings.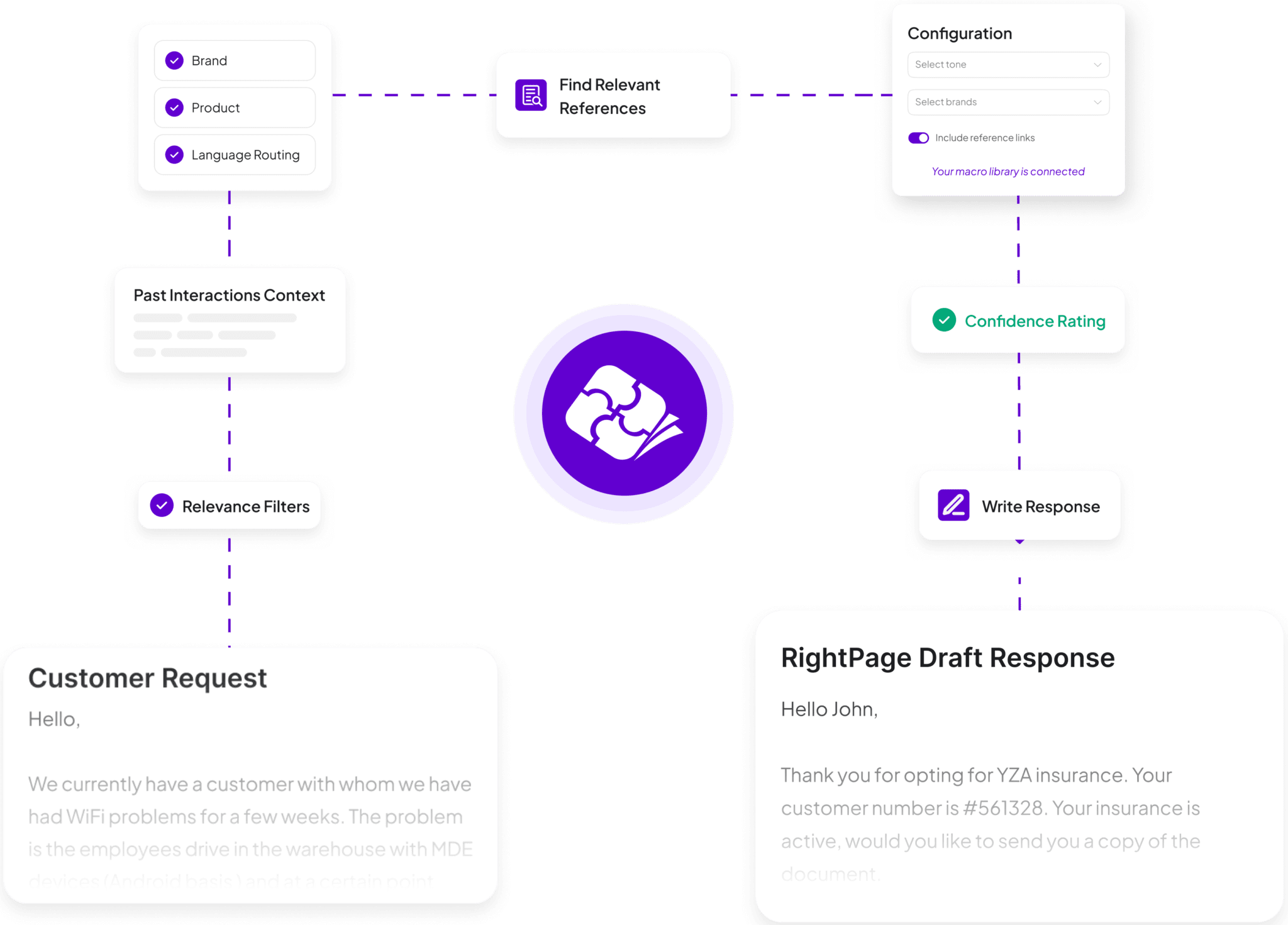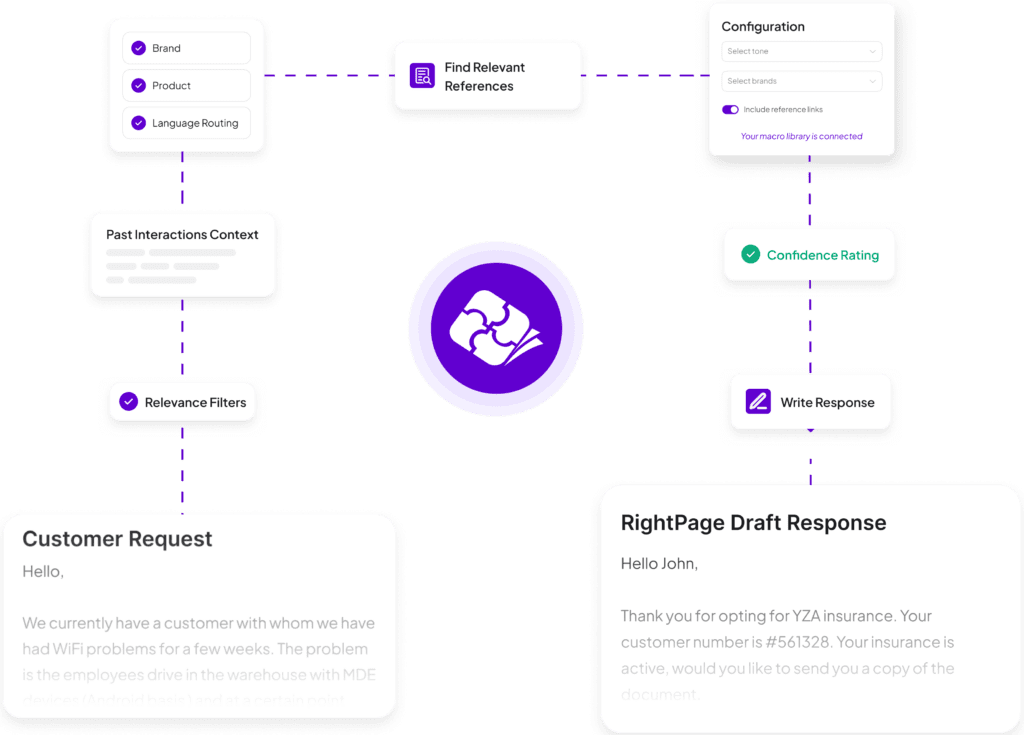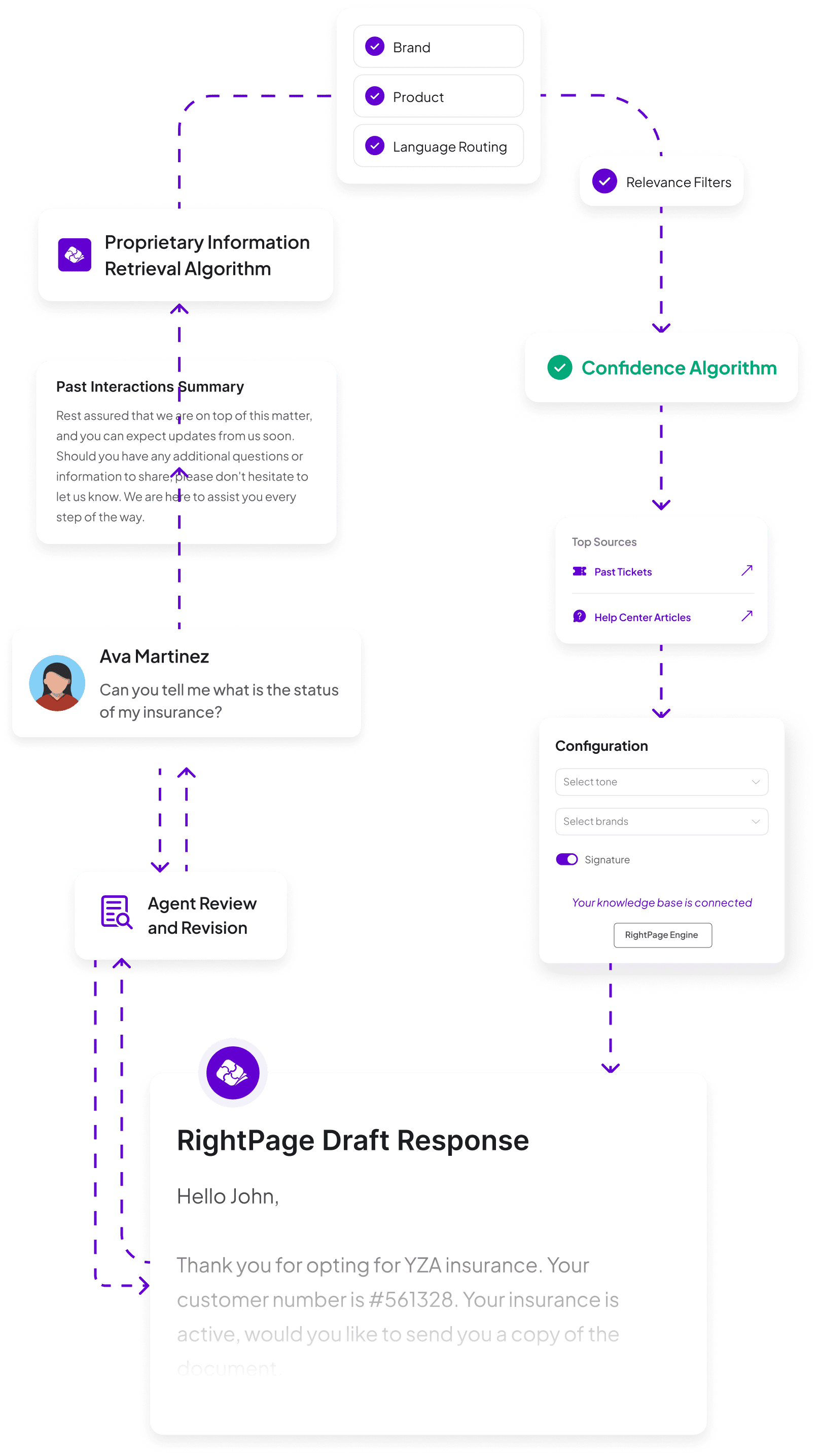 Industry Leading Response Accuracy
RightPage Agent Assist
utilizes a series of AI-models to develop high accuracy, personalized, responses

to customer requests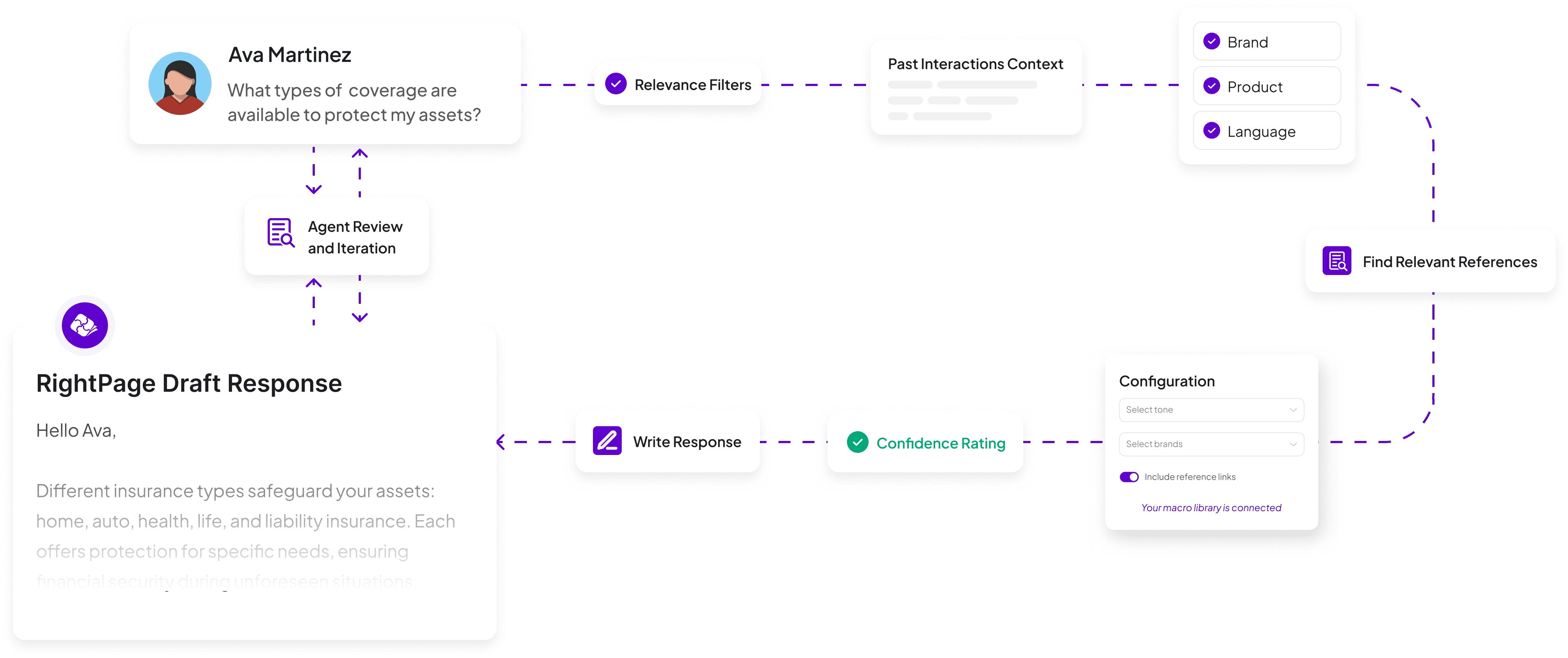 Give your agents the
full picture
Instant summaries that provide powerful
insights
Give agents context about both the current ticket and recent interactions so they spend less time getting caught up and more time problem solving. Summaries are highly customizable to meet your unique workflow
Expand response
quality

without a costly rewrite
Agents can collaborate directly with RightPage to expand, simplify, or revise an existing draft in seconds
Suggested macros

and intelligent tagging help your team get to the right answer, faster
Flexible
configurations

to match your style and tone
Dozens of configurable settings to match your team's templates, style, and tone with every answer. From customized greetings, to specific answer formats – you can do it all with RightPage Agent Assist
Multiple brands, no problem.
RightPage's multi-brand routing avoids the potential for brand confusion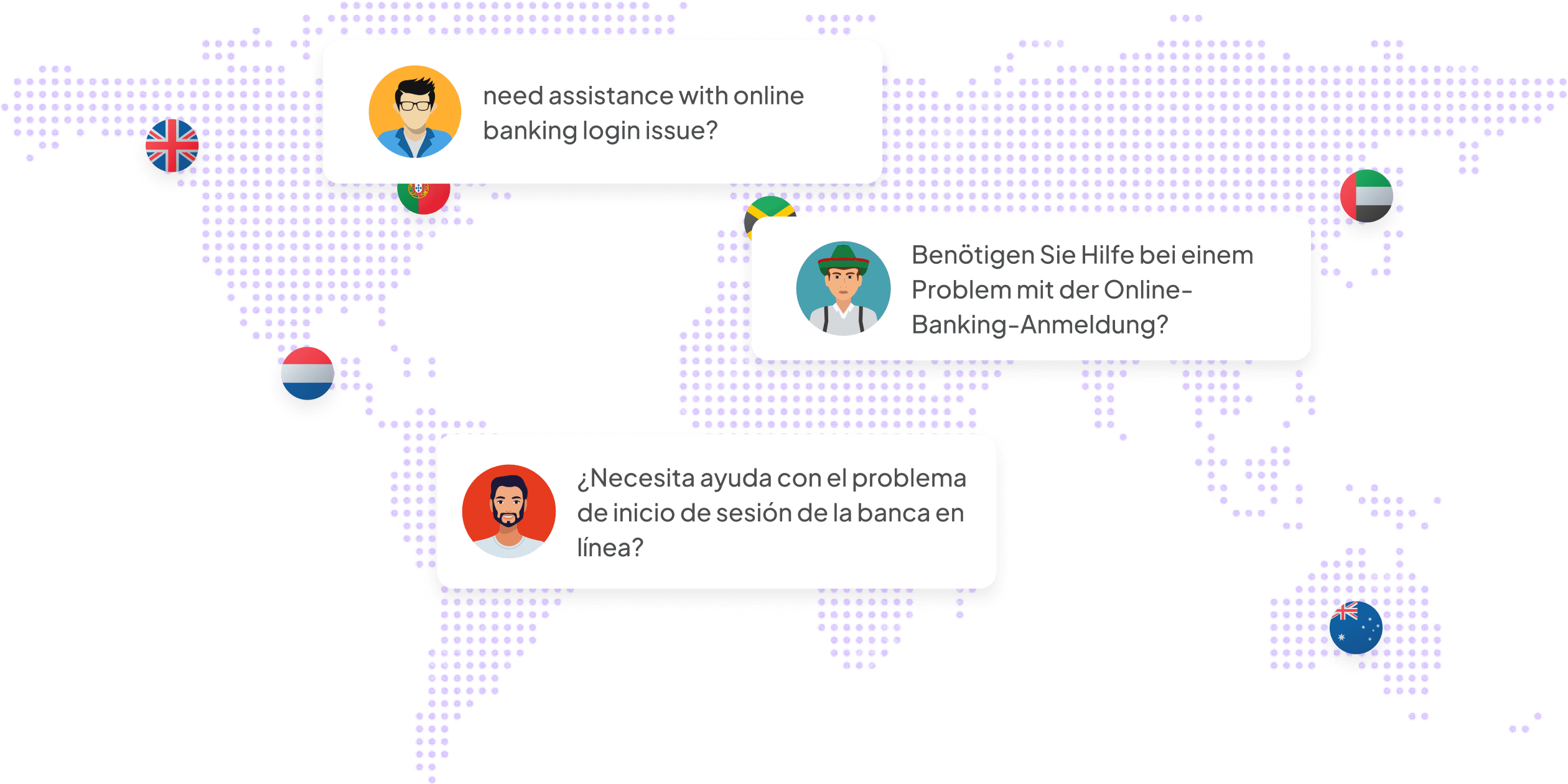 Support your customers around the world with a single solution that covers more than 100+ languages. Provide answers in the language the question was asked, even if your help center content is only in English, without need for manual translation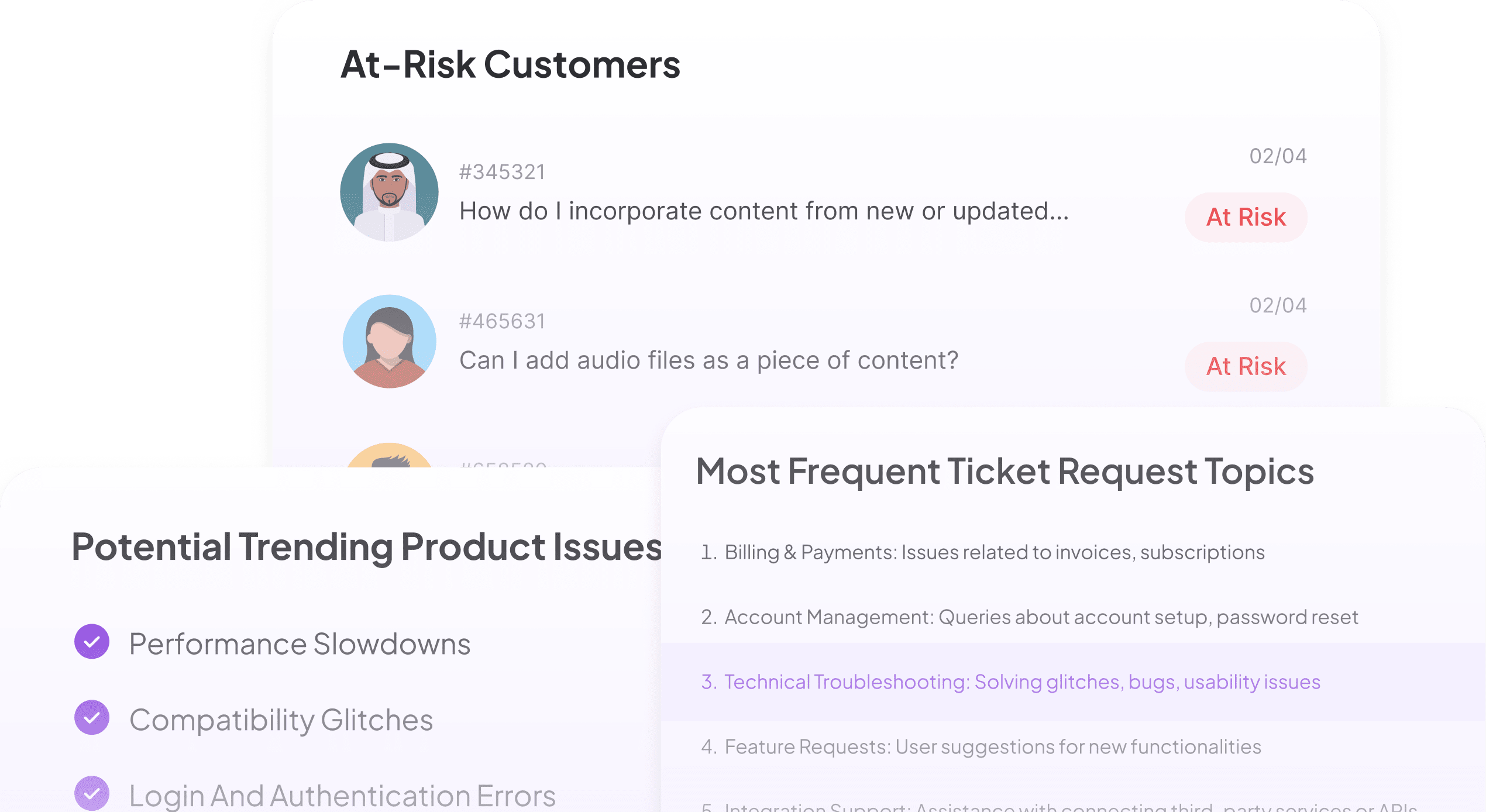 Utilize insights from RightPage to proactively improve your content, head-off potential customer churn, and identify emerging product issues
Onboard in minutes, save your team
hours
Sync your content with the click of a button, and begin benefiting from RightPage Agent Assist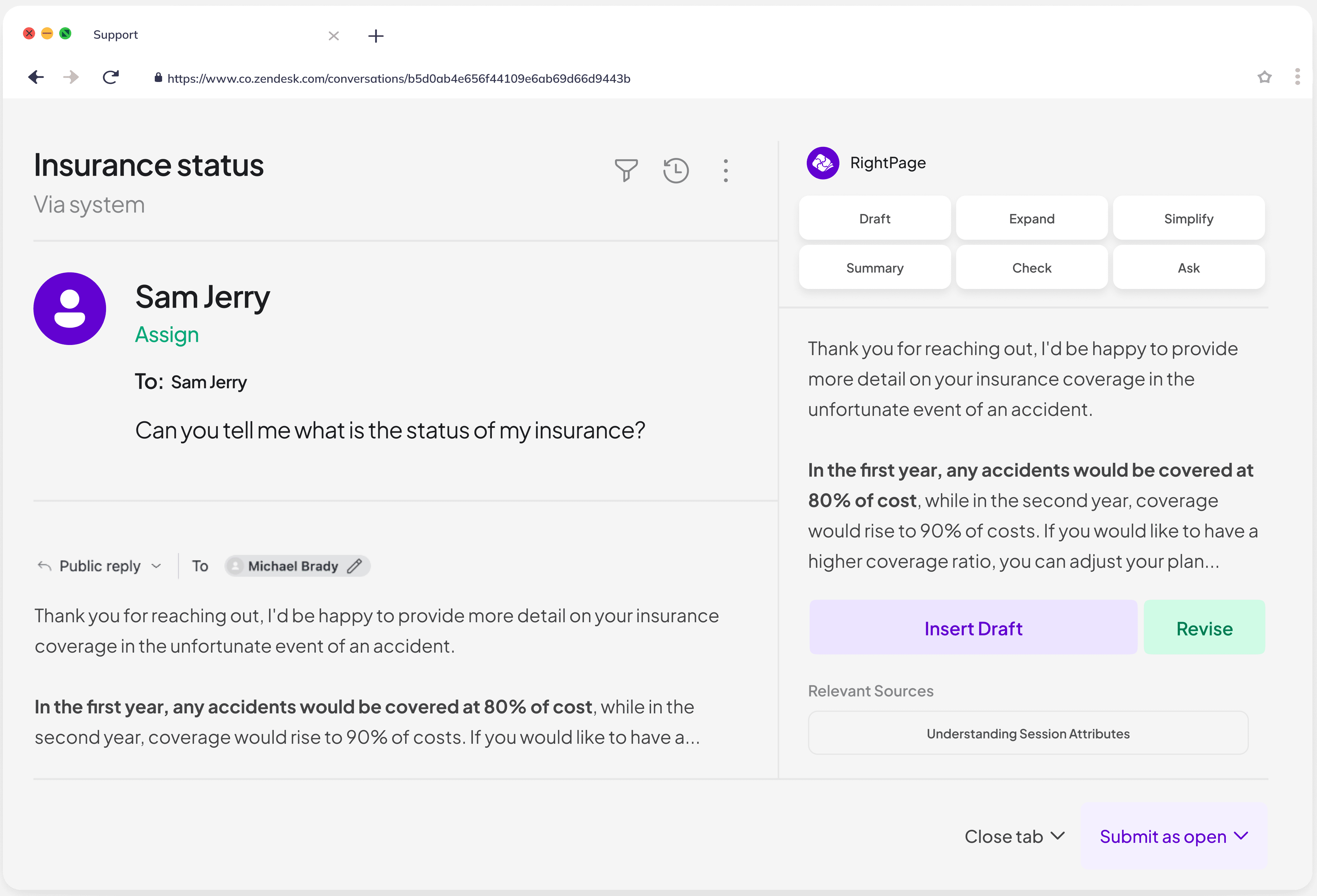 Get new agents up to speed faster
Flatten the learning curve, handle turnover, and cover sudden increases in volume, all while keeping your existing workflow as RightPage Agent Assist supports enhanced productivity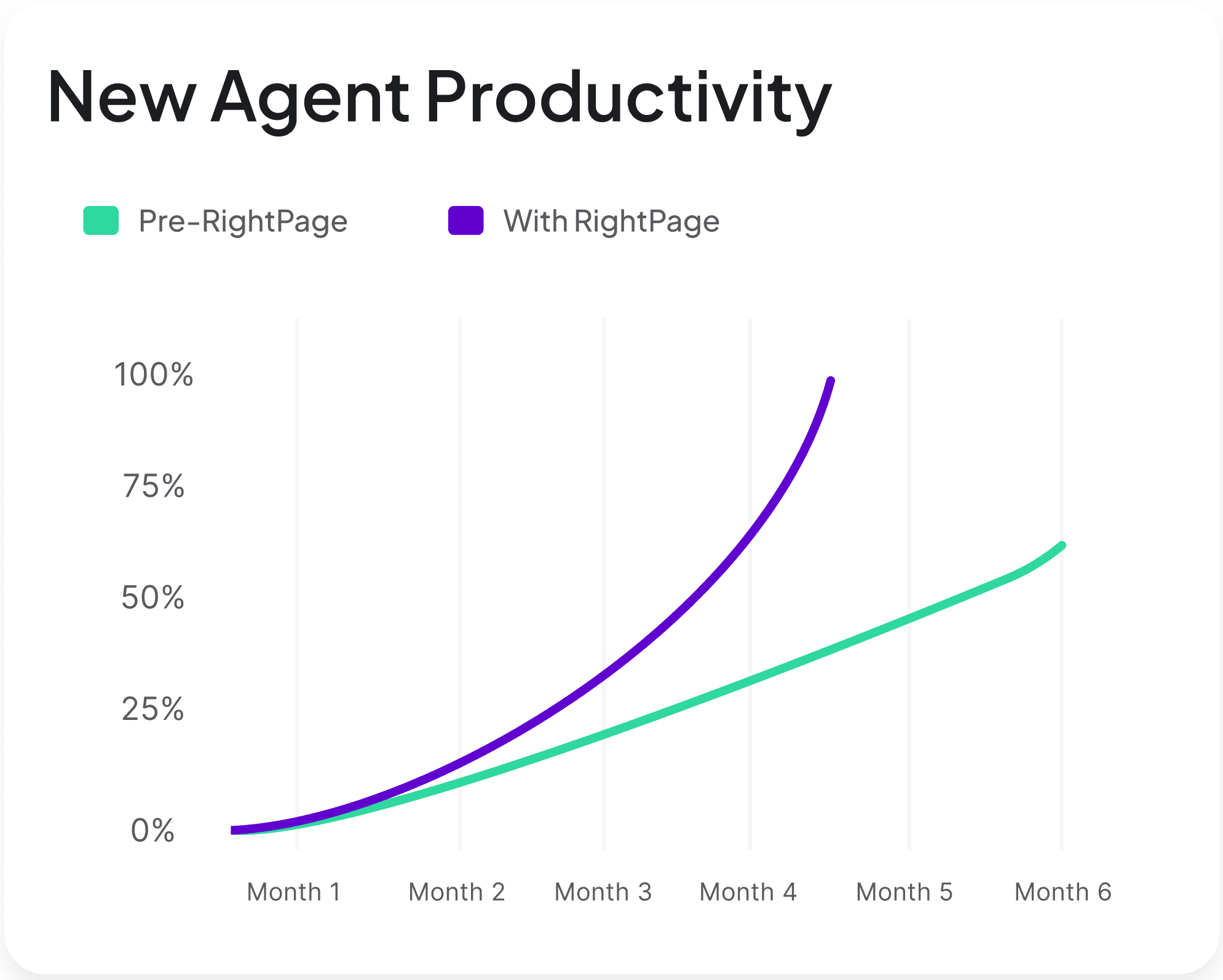 Learn more about how RightPage can supercharge your support operations